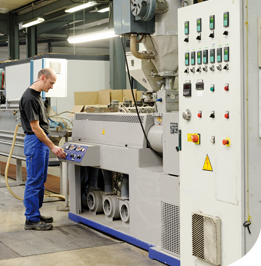 CHEMO TECHNIQUE
43, RUE DU PUITS BARROIS
F-57150 CREUTZWALD

T. +33 3 87 29 14 20
F. +33 3 87 93 79 88

logistique@chemotechnique.com
Seals
Our range of flexible products consists in seals for windows, doors, shutters for the building industry (joineries for the door and window industry) and for industrial applications in general.
Providing a long lifetime and an environmental sustainability our products are fully recyclable.
Depending on the materials used our products can be incorporated into welding-based assemblies.
Our joints, designed for all types of latches, can be made of specific materials on demand.
Anti-extension leads can be inserted or co-extruded.